MasterpiecesCelebration
Special stones must be celebrated. Their charm must be enhanced, their story remembered, their features accentuated making them unique. An extremely versatile collection created both for important occasions and for every day moments originates from this idea, this sort of "praising of beauty". With its circular structure and rays, the beauty of the stones used is enhanced, making Celebration an unforgettable collection.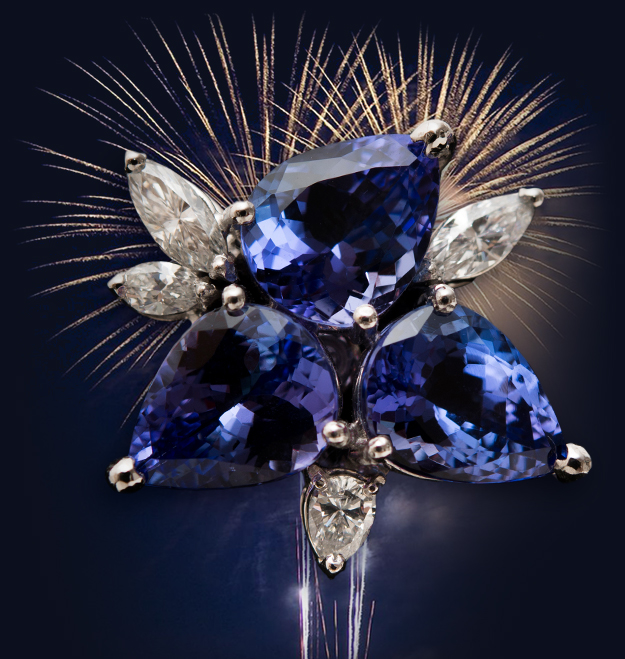 MasterpiecesParaíba
Of late, world jewellery, the most known and exclusive brands, have been enjoying the beauty of a recently discovered stone: the Paraiba Tourmaline.
Seductive and sparkling, it fascinated Lucia Giovannetti who, thanks to a particular setting, unique to its kind, created a true excellence for her Maison. Rare colours, with bewitching intensity and brightness, ensure the Paraiba Tourmaline captivates the eye of the beholder at first sight.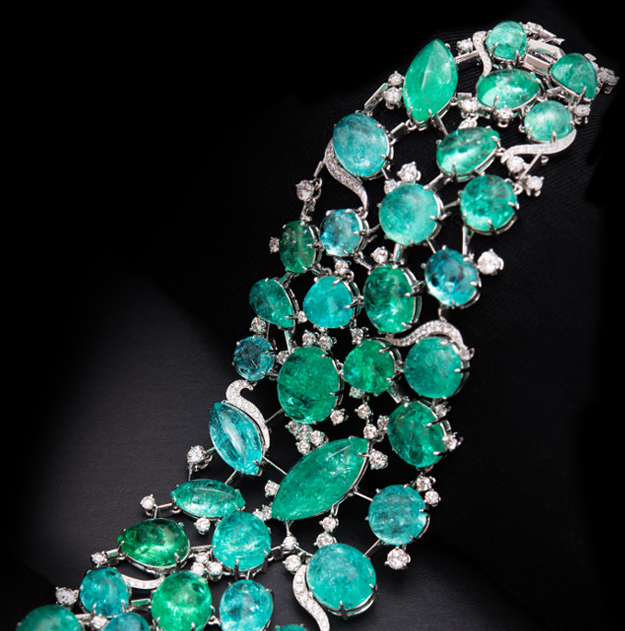 MasterpiecesChiave
The symbology of the key is as fascinating as it is mysterious. It holds many meanings: from a means to open something concealed and precious, to the chance to access an unexplored, seductive world. Like the soul of a woman, her most secret dreams, her desire to shine from the inside out. This precious collection, featuring gold and ebony, opens up a world of luxury.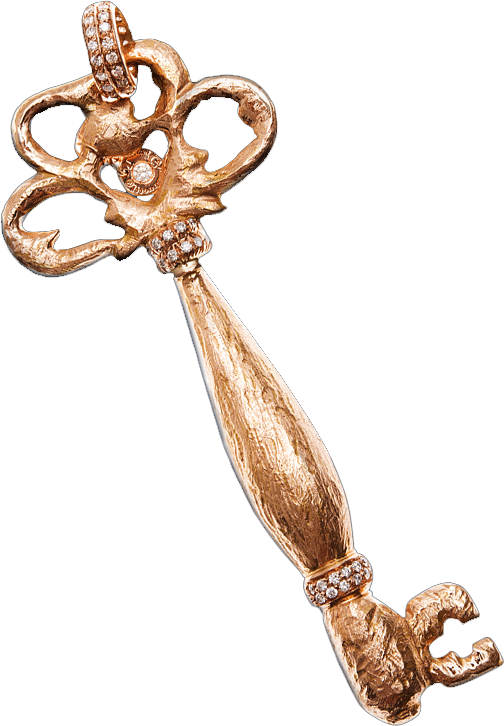 MasterpiecesIce in Rose
The Ice collection, the treasure of our Maison, wishes to amaze once more with its evolution "Ice in Rose". The result is surprising and in line with the modern woman's character: feminine, delicate with a strong character, and, more often than not, exquisitely determined. Thanks to its warm colours, Ice in Rose lends itself to multiple mixes and combinations. Everything is transformed in a sweet transgression, unlocking the pure femininity in every woman.