Timeless jewelry
Historic collection
Exclusive jewels, creations which narrate the evolution of the taste and style of Lucia Giovannetti. Intended to satisfy the needs of particular customers, these pieces are a showcase of passion and goldsmithery. Admire them, be inspired by them for new creations, feel their uniqueness and exceptional fascination.
Re Sole
Only the brilliant "Re Sole" could take the throne of the collection.
Ring, pendant or brooch, 18 kt gold and diamonds.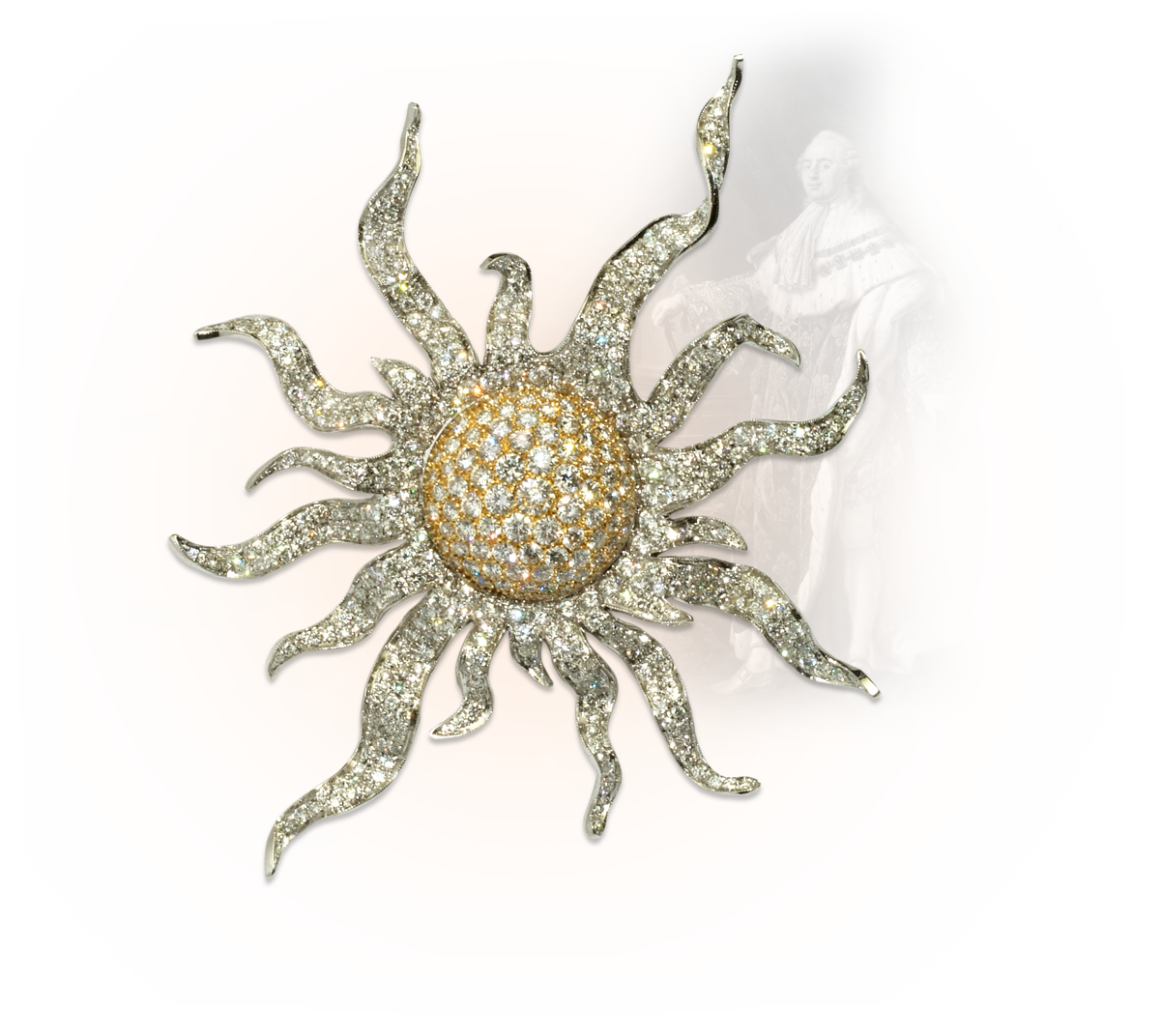 ICE
Pure and crystalline like the water emerging from the springs of eternal glaciers, the Ice collection is distinguished by the prestigious materials forming it, the brightness of its colours and the size of its pearls.
18 kt white gold, diamonds, natural Baroque and Australian pearls.